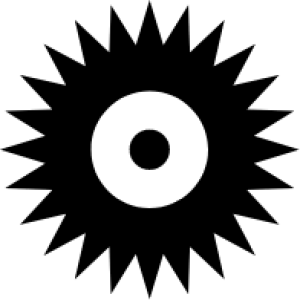 Friday Jun 14, 2019
69. Graeme Jon & MrVanDigital - Live Mixology @ Resurrection - 25th May 2019
Deep House/Tech House/Melodic Techno.
Here we go! A live 3 hour set from our Mixology night at Resurrection Spirits on Saturday May 25th 2019. We're also celebrating the release of our website about the night featuring news, free tickets, and mixes here:
www.mixologyvan.com
 Now this is how cool Graeme is as a DJ. Out of all the tracks I Shazamed from this set to find the track name, Shazam didn't find one. That's how exclusive his music is. You can't Shazam it! If you know any of the tracks, leave it in the comments. 
Sunsquabi - Sticky, Jungle Brothers - What u Waitin 4, MFSB/The Salsoul Orchestra - Love Is The message (Danny Krivit re-edit), Unknown - ID, Unknown - ID, Unknown - ID, Unknown - ID, Unknown - ID, Axwell - Nobody Else (A-Track Mix), Unknown - ID, Disco Town feat. Emory Toler - Music Owns Me, Barry White - Can't Get Enough of Your Love Babe (mix), James Brown - Get Up Offa That Thing (mix), Brian Ferry - Don't stop the dance (Sleazy McQueen remix), Adala feat. LaVoyce - Hear It Everywhere (Illyus & Barrientos Remix), Groove Armada - Love Sweet Sound (Kolsch Remix), Lindstrom & Christabelle - Baby Can't Stop (Aeroplane Vocal Mix), Betoko, Louie Fresco feat. Fritz Helder - Late at Night (Leftwing & Kody Remix) Claude VonStroke & Eddy M - Getting Hot, Rodriguez Jr. - Niagadina , Bedouin, Rodriguez Jr. - Hypotango (Vincenzo's Phantom Image Remix), Unknown - ID, Donna Summer - I Feel Love (mix), Rodriguez Jr., Liset Alea - Radian (Cercle Version), Monkey Safari - Sturm (Extended Mix), Kolsch & Tiga – HAL, BAILE feat. Felicia Douglass & Sasha - Amae (Sasha fabric2099 Mix), Unknown - ID, Unknown - ID, Unknown - ID, Chris Lake & Green Velvet – Deceiver, Sasha feat. Dems - True (Garden City Movement Remix), Dido - Give You Up (Mark Knight Remix)
Comments (0)
To leave or reply to comments, please download free Podbean or